Call the rest, then hire the best because... We Deliver What We Promise!
Household Liquidation Specialist™

Shipping
The above photos represent a small cross section of the shipping and packaging that we do on a regular basis, as well as, the professional supplies that we use. We use the USPS, FedEx and UPS on a regular basis. For larger items, like furniture, automobiles, motorcycles, etc., we utilize professional movers and cross country haulers. Everything that we ship is fully insured. Following are just some of the many items that we professionally sell, pack and ship out on a regular basis...

Coins, stamps, jewelry, gold, sterling silver, sports cards, comic books, ceramics, clothing, tools, collectibles, china, glassware, antiques, etc.

Do you have the time, patience and supplies that it takes to do a thorough job?
























If you are thinking of packing and shipping items to family and friends, then you should consider letting someone with decades of experience handle this for you. Most people think that it is as simple as wrapping an item up in newspaper and putting it in a box to ship. The fact of the matter is that it is not so simple! Just because you insure a package does not guarantee that the package or the contents will arrive undamaged. Furthermore, insurance claims can be rejected if the packaging is deemed improper for the contents.

No matter how careful a job you think that you are doing there is always something that can go wrong from the time that the package leaves your possession until it is delivered to the person that you are shipping it to.

We take all of this into consideration when we package up each and every item. Sometimes we even double box certain items. We always insure each and every package that we ship. We have found that doing something the right way the first time is the best way and the only way!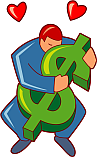 Money Saving Tip