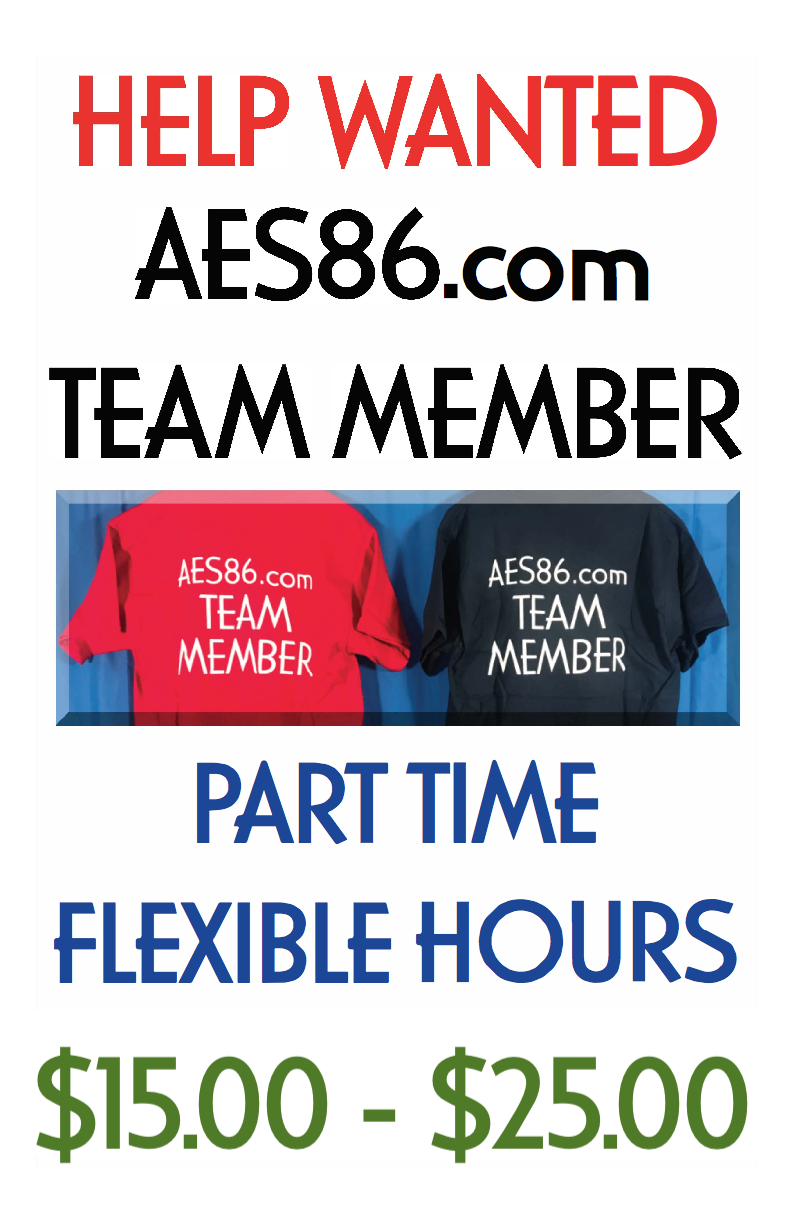 Q: What are the requirements for applying for employment?
A: Potential AES employment will be a multi-phase process. Minimum requirements include a resume, three (3) references and a short essay.


Q: What is required for the short essay?
A: The short essay should include two (2) parts:

1) Why you want to work for AES. (5-10 sentences)

2) How your past & present experience(s) will contribute to making you a valuable AES Team Member. (5-10 sentences)


Q: Should I Mail or eMail my resume?
A: You may either mail or eMail your resume, three (3) references and the short essay to either of the addresses above.


Q: Will there be an interview?
A: Applicants MAY be considered for an in-person interview. The in-person interview is NOT a guarantee of employment.


Q: Are you hiring for full-time, part-time or on an as-needed basis?
A: All employment is part-time and on an as-needed basis.


Q: What determines an as-needed basis?
A: The amount of work and man hours per individual client`s house.


Q: What type of work is involved?
A: There could be light duty work such as: emptying cabinets, closets, drawers, shelves, etc. There could also be medium duty work such as: sorting items to sell, packing items for donations, placing trash in a dumpster, etc. AES is also looking for part-time help to list items on-line.


Q: Is there an age requirement?
A: ALL employees must be at least eighteen (18) years old.


Q: Are there any other requirements?
A: ALL employees may be required to submit to drug testing and/or background checks prior to and/or after being hired. Employees need to be a LEGAL UNITED STATES OF AMERICA CITIZEN with a valid NYS diver`s license.


Q: What are the hourly wages?
A: Wages can vary based upon multiple factors, including but not limited to, duties, house conditions, locations, weather conditions, etc. Our current starting hourly rate is $15.00. Some duties can earn you between $17.50 to $25.00 per hour.


Q: Is there any commissioned work?
A: Yes. We are looking for employees to sell items online. We do pay up to a fifty percent (50%) commission.


Q: Are there uniform requirements?
A: Comfortable seasonal clothing is recommended. Comfortable safety shoes or work boots are recommended. AES employees must always present a clean, professional appearance. AES will provide shirts that must be worn at all times while working. No open toed shoes or sandals are allowed. No tongue or visible piercings are allowed. For safety reasons, no loose jewelry is allowed. Only a wedding ring or small simple pierced earrings are acceptable. The shirts cleaning must be maintained by the employee. All logo apparel (jackets, shirts, etc.) must be returned when damaged or upon leaving employment or a minimum $50.00 fee will be assessed per item.